MOST POPULAR! Intermediate Cleanse (6 Juices & 1 Shot)
This new reshaped Intermediate Cleanse is designed to include a wider variety of Greens, to give you the widest array of nutrients.
As the most balanced one yet, it is tailored to those who have experienced juicing and who currently embrace an active lifestyle and healthy eating habits.
Slightly more intense that our Beginners Program, it promotes a deeper inner cleanse and assists in purifying the mind and body. 
This 3 liter bundle consists of the following juices:
Shot Stuff (60ml) x 1

Nine Essentials (500ml) x 1

Mean Green (500ml) x 1

Easy Greens (500ml) x 1

Tropical Bliss (500ml) x 1

Go Ginger (500ml) x 1

Vanilla Sky (500ml) x 1
Note: You can add as many days as you like. A 3 Day Package consists of two separate deliveries, and a 5 Day Package consists of three separate deliveries to ensure you receive the freshest juices as possible.
Total Calorie Count Per Day : 810 Kcal 
Customer Reviews
04/03/2021
Rehab A.

United Arab Emirates
Need it
I love Organic Press juice .. every time I try different collection and all are effective and tasty .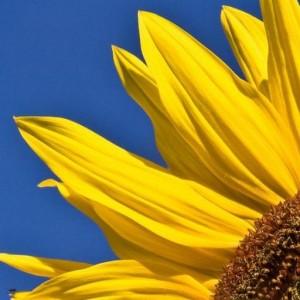 FJ
02/28/2021
Friederike J.

United Arab Emirates
So so so good
Amazing juices, we love them and get the cleanse a few times per month!
02/25/2021
Katarina U.

United Arab Emirates
Everything great
Good customer service and very flexible with delivery. Juices are very nice too. Amazing experience, will definitely recommend!
01/25/2021
Mara A.

United Arab Emirates
My 3-Day Detox Juicing Journey
I had the best 3-day detox juicing with Organic Press. It was my first time to do the detox juicing and I am lucky that I have chosen Organic Press. I am impressed with their juices as it taste delicious, making it easier for me to stick with the diet. I never felt hungry and I felt so refreshed even while I was working. After a few days, I can see the results in my body - I feel revived, with fresh skin, light tummy and most esp. I reduced weight. I would definitely recommend it to my family and friends!
01/23/2021
Luke J.

United Arab Emirates
Exceptional
Have done a few juices now. Always high quality service and product, and always feel better for it. Looking forward to the next one.