The Protein Pack (6 Juices & 1 Shot)
Developed to increase your plant protein intake. The Protein Wellness Pack will assist in keeping you full for longer. Designed for active individuals who look to consume high amounts of protein in their diet, this pack is the one for you.
Plant Based Proteins Only. With over 70g of Protein per pack.
What's Included:
Shot Stuff (60ml) x 1
Mean Green (500ml) x 1
The Body Builder (500ml) x 2
Dragon's Breath (500ml) x 1
Blue Heaven (500ml) x 1
Nutty Buddy (500ml) x 1
Total Calorie Count Per Day : 1370 Kcal 
Customer Reviews
04/15/2021
Nour T.

United Arab Emirates
Protein pack juice day
It was really good, I felt so much lighter the next day. The protein shakes help you not only lose water and sustain you through the day.
02/06/2021
kenza z.

United Arab Emirates
3 days protein cleanse
Great customer service
08/09/2020
Anna R.

United Arab Emirates
Fresh and Tasty
The juices are super fresh and tasty and I feel full full for the entire day.
04/22/2020
Nour T.

United Arab Emirates
Protein shake day was great
I enjoyed this a lot and will do it once a week.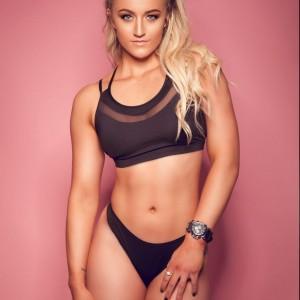 AM
04/07/2020
Abbie M.

United Arab Emirates
Exceeded my Expectations!
I have always liked the concept of juice cleanses, but as I am very strict on hitting my daily protein intake - I have always been put off doing one. That is until I found the Protein Pack! Not only did this allow me to consume the protein I wanted, but the juices were actually delicious - which I think is a key factor in being committed to following the cleanse properly. 5 days and I felt fantastic afterwards. Highly recommend and will be buying again!