Moringa Matcha: Almonds, Lucuma, Matcha, Moringa, Vanilla, Cinnamon, Cardamom & Himalayan Salt (500ml)
Moringa Matcha (500ML)
Talk about a Super Food POWERHOUSE! Introducing our second and last Seasonal Ramadan Special. We have taken the fine powdered Green Tea leaf, and mixed it with our succulent Nut Mylk, and the result is delicious. Think of a Green Tea Nut Mylk. A perfect way to indulge or break your fast during Iftar.
Not only does this Nut Mylk have a Matcha base, but it boasts 5 other Superfoods to make this drink a powerhouse. It also contains Lucuma, Moringa, Vanilla, Cinnamon & Cardamom. 
Moringa Matcha is also part of our Ramadan Pack of Juices.
Benefits:
Moringa is a Plant Rich in Healthy Antioxidants, and Bioactive Plant Compounds. It is highly Nutritious & Can Lower Blood Sugar levels.

Lucuma, also known as the Skin Nourishing Fruit, contains Antioxidants that Fight and Prevent Disease, and Slows the Aging Process. 

Cardamom Counteracts Digestive Issues & Eliminates Waste through the Kidneys
Cinnamon is High in Antioxidants, is Anti Inflammatory & Fights Infections
Low In Natural Sugars
Customer Reviews
07/20/2021
Maitha A.

United Arab Emirates
Nice and healthy
I loved the combination of the smoothies so tasty and healthy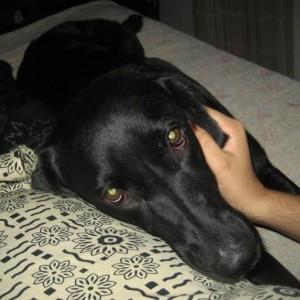 DD
06/06/2021
Deena D.

United Arab Emirates
Delicious and nutritious!
Great juices, delicious gourmet nut milks, awesome customer experience with the onlie ordering, and prompt delivery! Thank you so much for making it easy to be healthy!
03/07/2021
Alexandra S.

United Arab Emirates
My Organic Press Juice Subscription !
I discovered these juices 2 weeks ago - and LOVE them. They now play a significant part in my high raw vegan journey and I certainly recommend them to anyone looking to add more nutrient dense foods to their diet. The Organic Press Juice team are also helpful and responsive. Delicious and hydrating - I always have a bottle to hand. Many thanks !
11/07/2020
Jana M.

United Arab Emirates
The Protein Pack
This time I`ve tried the Protein Pack and as I am doing my workout regularly and I have to say it was a great addition to my diet. Always fresh and tasty, even the morning "Mean Green" juice
09/11/2019
Zahra H.

United Arab Emirates
Excellent Juice & Service
Thank you for making my juice buying experience easy and delicious. Love your juices and order them often. Appreciate the new flavors, great service and delivery.